Other than my own, I love shopping on
Etsy,
and I thought you might be curious as to some of my favorite shops.
Lately I've really been digging screen printed tshirts and leggings, and
Simka Sol
has super comfortable clothing (leggings, t's, sweaters etc) and the best part is that they naturally print their clothing with sunlight!
Simka sol cataloupe leggings.
Another clothing favorite is
FennecDesign
, I loved their stuff so much I used it in my latest photo campaign.
And as for stones and other pretty things I go to
Instant Karma
, many of the stones I use in my jewelry, such as the
Hunted Sterling silver triple crow claw ring with blue azurite
are from Instant Karma.
The Hunted Triple crow claw ring in silver with azurite.
Another stone shop I'm obsessed with but can't afford most of the time is
Mermaid Stones
, gorgeous labradorites in all colors. I want them all!
And finally, to feature another maker and I'm guilty that I have yet to purchase something from her shop but I still love,
Leslie Tharp Designs
. As you may recall from previous posts, years ago, I met Leslie at Penland. She is super, super talented. And her work make great gifts!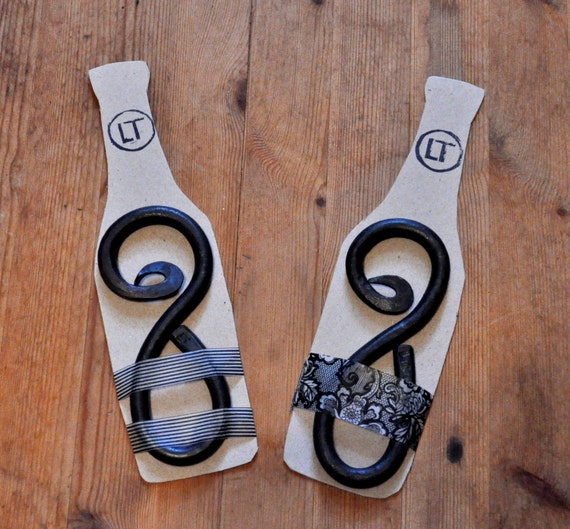 Leslie Tharp, His and Her's bottle openrs.
I have many other shops I love to frequent but I do try to keep it at a minimum. I hope you enjoyed this post and as much as possible, try to buy handmade - it really does make a difference!
Pin It